About SSB
The Scandinavian School of Brewing, SSB, is a private institution located in Copenhagen and founded year 1925. SSB is owned by the Brewers' Associations of Finland, Sweden, Norway and Denmark. Our purpose is to provide the highest level of malting, brewing, packaging and utilities expertise.
SSB has a small permanent academic staff and 40 external lecturers. Together they combine a theoretical knowledge of brewing science and -economy with the practical experience of brewing.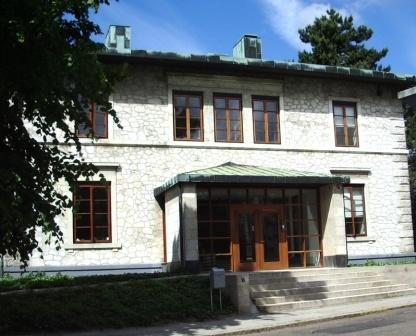 SSB provides the lecturing for Copenhagen University Faculty of Science MSc course in Brewing Science & Technology together with the Diploma Master Brewers coming from the Industry.
The original and main purpose of the school was to set up and implement the syllabus which leads to the Diploma for Master Brewers. Over the years, however, a number of additional and related activities have been undertaken, e.g. The Diploma Craft Brewer education and The Certified Brewmaster.
Today SSB operates internationally, as it accepts qualified students from outside the Nordic countries. Some students graduate as Diploma Master Brewers (18 weeks), others study only part of the full syllabus, as the study is modularly built.
More than of 700 Diploma Master Brewers and 150 Diploma Craft Brewers have attended and obtained their Diploma from the SSB. The students came from Denmark, Norway, Sweden, Finland, United Kingdom, Italy, Estonia, Kazakhstan, Laos, Latvia, Lebanon, Lithuania, Russia, Ukraine, Israel, Turkey, Malawi, Thailand, Vietnam, Malaysia, Nepal, Sri Lanka, China, Paraguay, Iceland, South Korea, Mexico, Belaus, Serbia, Canada, Uzbekistan, USA and Spain.